This website contains detailed descriptions of the DynPEQ plugins and dynamic parametric equalization in general. We know that even though the processing opens up a large space of possibilities, it is understandable for people to say, "Yes, but what does it do?" To that end, the pro audio community has been discovering many applications for which DynPEQ is well-suited and a few for which DynPEQ is uniquely suited.
Mix NAB Best in Market 2021!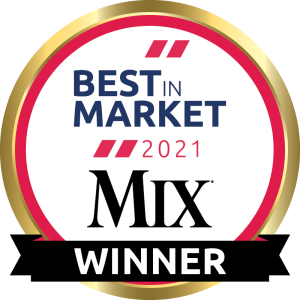 We now offer you the newly award-winning DynPEQ family of plugins. You are best off getting a trial license and attending a seminar if you haven't already done so, with the TRY NOW and SEE DYNPEQ IN ACTION sidebars on the DynPEQ page. Act soon!
Travel-free DynPEQ seminars over Zoom, BYOT (Bring Your Own Track)
Under the current situation, we can't travel as much as we like.  So we have decided to bring DynPEQ presentations directly to you over the net.
We offer DynPEQ seminars over Zoom and will try to perform at least one per week.  Please check the top sidebar on DynPEQ or other pages of this site for upcoming show times and to request an invite.
Seminar attendees are welcome to submit single-track audio content for live application with DynPEQ.  To do this, please follow these guidelines.
• Maximum length: 20 seconds
• Maximum sample rate: 48Khz
• Maximum channel count: 2
• Have permission from all rights-holders
• Use Zoom on a computer: i.e. the Chat window contains a File button for transfer
Recording in Self-Isolation?  DynPEQ to the Rescue!
Social restrictions only increase the desire to make music.  Fortunately there is technology for recording that music part-by-part.  Unfortunately the conditions under which the parts are recorded cannot be made consistent a priori.  Assembling a song during the 2020 pandemic lockdown takes a few steps beyond simple mixing.  Award-winning engineer Wes Maebe has graciously shared some of his production notes for a banger of an isolation recording.
Find out more
Please peruse the menu near the masthead of this page for information on Wholegrain and its products.  Clicking on the footer below will move to the top of the current web page.  While we're at it, clicking on the web page masthead will take you back here–the home page.