This website contains detailed descriptions of the DynPEQ plugins and dynamic parametric equalization in general. We know that even though the processing opens up a large space of possibilities, it is understandable for people to say, "Yes, but what does it do?" To that end, the pro audio community has been discovering many applications for which DynPEQ is well-suited and a few for which DynPEQ is uniquely suited.
Next DynPEQ seminar rescheduled
The next DynPEQ deep dive seminar, originally scheduled for 6 December, has been moved one week to Wednesday 13 December at 4 PM Pacific, 7 PM Eastern, 2359 UTC. Click here for a calendar event file, which includes Zoom connection info.

The DynPEQ End Of 2023 Sale!
The DynPEQ End Of Year Sale is underway and continues through the end of 2023.  Save 30 percent of all DynPEQ products, through our friends at Sonic Studio and KVR Audio.
To reach the Sonic Studio sale pages, please click the links that follow.
• Quartet DynPEQ w/DSP
• Quartet DynPEQ Native
• Trio DynPEQ w/DSP
• Trio DynPEQ Native
REMINDER: the sale duration is long, so we encourage you to try out DynPEQ before purchasing, to make sure that DynPEQ works well with you.  Click here to request a 90-day trial of Quartet Native-Only, and include your iLok login ID (no passwords) in the email body, OR visit the DynPEQ product page and look under TRY NOW on the sidebar for other trial options.
Thanks to all 2023 event people
Wholegrain participated in several 2023 events.  We want to thank all who attended and learned more about DynPEQ.  We especially want to thank those who helped us organize and present the events.
NAMM 2023 TEC Talk: David Schwartz, organizer; Jason LaRocca, Thor Legvold, Alfredo Pasquel, and Eva Reistad, presenters.
MIX Immersive Audio, Nashville, and Sound for Film and TV, Los Angeles: Janis Crowley and Tom Kenney, organizers; Thor Legvold and Alfredo Pasquel, presenters.
Blackbird Academy class visits: Mark Rubel, Bryan Clark, Rolf Zweip, organizers.
AES Nashville Section meeting: Michael Hanson, organizer.
AES Convention, New York: Michael Hagen and Jeanne Montalvo Lucar, co-chairs; Holly Klarman, academy stage organizer; Allan Tucker and Eva Reistad, presenters.
New Mix with the Masters video series with Alan Meyerson
Multiple-award-winning score mixer Alan Meyerson presents a new Mix with the Masters video series covering his work on Hans Zimmer's score for the movie Dune. Quartet DynPEQ makes an appearance in the series trailer! You don't need us to tell you that Mix with the Masters (MWTM) offers outstanding instructional videos, seminars, publications, and perks. We are excited to play any part in their programming.
You can always learn more about DynPEQ by attending one of Wholegrain's Zoom seminars. Details are on the upper sidebar here.
Mix NAB Best in Market 2021!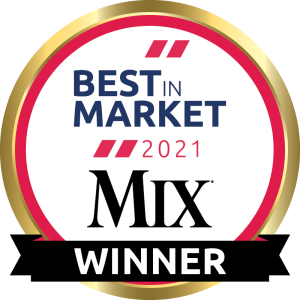 We now offer you the newly award-winning DynPEQ family of plugins. You are best off getting a trial license and attending a seminar if you haven't already done so, with the TRY NOW and SEE DYNPEQ IN ACTION sidebars on the DynPEQ page. Act soon!
Travel-free DynPEQ seminars over Zoom, BYOT (Bring Your Own Track)
Under the current situation, we can't travel as much as we like.  So we have decided to bring DynPEQ presentations directly to you over the net.
We offer DynPEQ seminars over Zoom and will try to perform at least one per week.  Please check the top sidebar on DynPEQ or other pages of this site for upcoming show times and to request an invite.
Seminar attendees are welcome to submit single-track audio content for live application with DynPEQ.  To do this, please follow these guidelines.
• Maximum length: 20 seconds
• Maximum sample rate: 48Khz
• Maximum channel count: 2
• Have permission from all rights-holders
• Use Zoom on a computer: i.e. the Chat window contains a File button for transfer
Remember recording in self-isolation?  DynPEQ was there to help!
Social restrictions only increase the desire to make music.  Fortunately there is technology for recording that music part-by-part.  Unfortunately the conditions under which the parts are recorded cannot be made consistent a priori.  Assembling a song during the 2020 pandemic lockdown takes a few steps beyond simple mixing.  Award-winning engineer Wes Maebe has graciously shared some of his production notes for a banger of an isolation recording.
DynPEQ Version 1.4.2 out now
A new version 1.4.2 of the DynPEQ plugins have been released.  Users who work with new monstrous hi-res screens should find the DynPEQ UI larger and more readable.  We have also fixed up several minor problems.
This is a free upgrade to license holders of versions 1.3 or 1.4.  We have emailed existing licensees upgrading instructions.  If you are eligible to upgrade and did not receive this email, let us know.
Building and maintaining a successful recording studio
There's a great interview with Alberto Rizzo Schettino revealing the road that led to the creation of Fuseroom Recording Studio and how he keeps the business going. Click here to read the interview.
Pro Tools Mono/Stereo utility now a free download
DynPEQ version 1.4 users already have this utility but may not realize it can be used with any dual-mono AAX plugin. It is a very simple utility, in the Sound Field category, that converts a Left/Right channel pair into a Mono/Stereo, or Sum/Difference, signal. What Pro Tools designates as L is the Mono (Sum) channel, and R is the Stereo (Difference) channel. Instantiate the utility again down the insert chain to convert the Mono/Stereo signal back into Left/Right stereo.
We offer this non-DRM'ed utility to the Pro Tools community as a free download. The plugin works on Pro Tools version 10 and up, both AAX Native and HDX DSP, on Mac OS X version 10.6 and up. The download contains installers for both 32/64-bit AAX hosts and 64-bit-only M-chip-and-Intel Gatekeeper-cleared Mac OS X 10.14 and up AAX hosts. You can download the utility by clicking here, or by visiting the utility's page on KVR.
Pickles, and how to get out of them
We have added a new page to this website in response to your stories of unusual uses for our unusual DynPEQ plugs.  Click this link to read the work tales and for instructions on how to submit your own.
Pro DynPEQ videos
Alberto Rizzo Schettino of Fuseroom Studios has recorded live mixing with DynPEQ for a webinar.  You can find the video at the Fuseroom Recording Studio YouTube channel.
Our video featuring Nathaniel Kunkel and Alan Meyerson has been published on the Avid Blog. We added a precis of what's in it for those in a hurry. You can also find the video without the writeup here.
Quartet DynPEQ is cited in the video Inside The Track 7 – Part 3 with Alan Meyerson. You will need an account login at Mix with the Masters to watch.
Look for us on the Avid Blog
We talked to DynPEQ product advocate and re-recording mixer Tom Marks on the sound of Sense8 season two. Check out Sense8 on Netflix. The Tom Marks interview is published on the Avid Blog in July 2017.
Wholegrain and DynPEQ were featured in the Avid Blog in January 2017. Check out this cool article.
Read all about it!
The DynPEQ plugins are the subject of a review by Darwin Grosse in the June 2017 issue of Recording Magazine.  Here is a highlight.
"Perhaps the aspect that has me most interested in using this product is the way it makes me think about my work–while it is clearly both an EQ and a compressor/expander, it is viable to approach it like a super-EQ."
Through the kind permission of Recording Magazine, you can read the entire review through this link.
Find out more
Please peruse the menu near the masthead of this page for information on Wholegrain and its products.  Clicking on the footer below will move to the top of the current web page.  While we're at it, clicking on the web page masthead will take you back here–the home page.